Barstow to San Bernardino, California along Old Route 66
---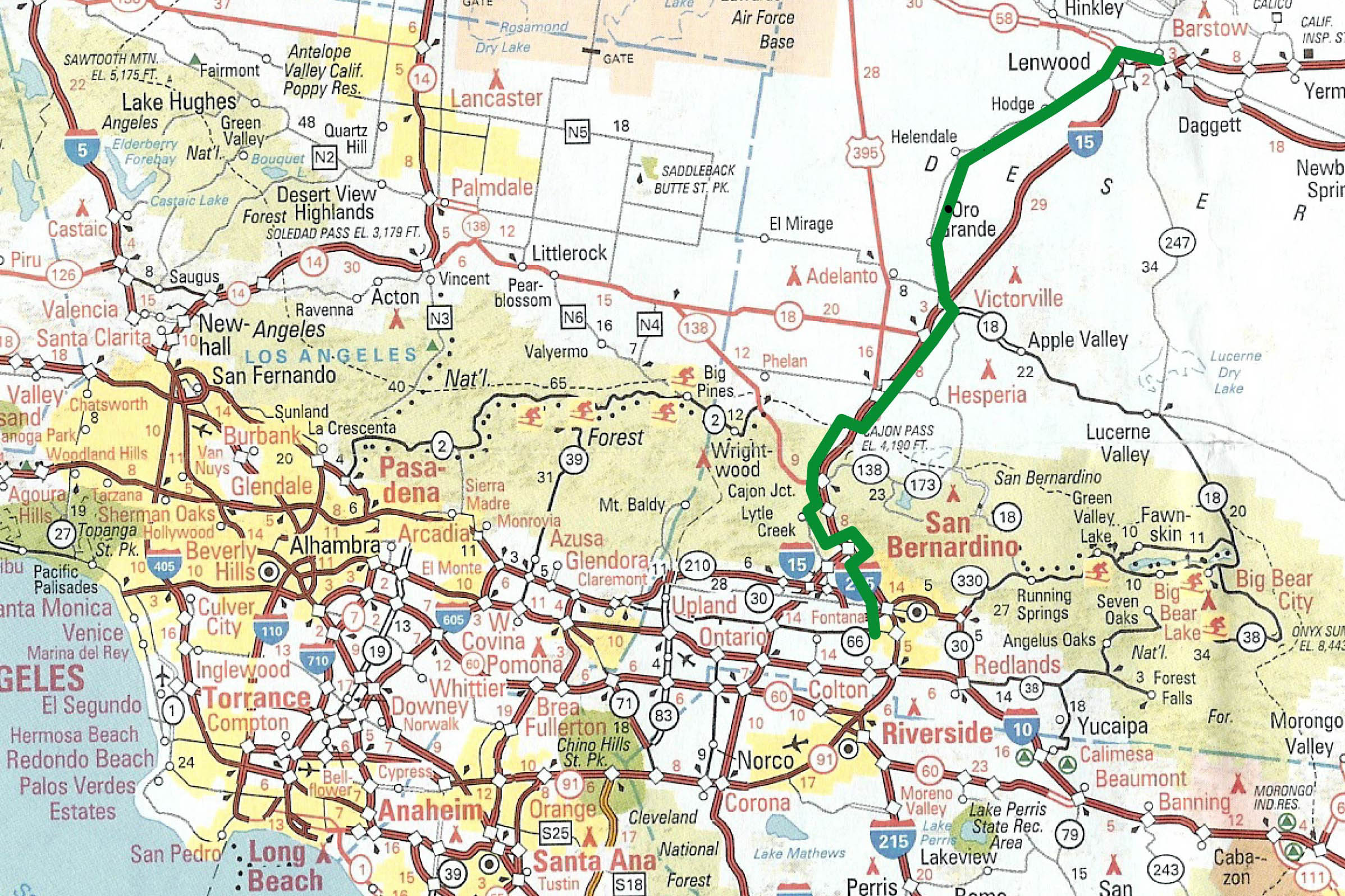 Trip #4
February 6, 2005
75 miles
I am making this trip in connection with a second business trip I have out to Long Beach, California.
I rent a bike from Chad at the Long Beach BikeStation, a bike rental and repair shop at the end of the Metro Blue Line from downtown LA. Chad rented me a bike on my previous trip, and is a great guy. I find out that he rents me his own bikes, because BikeStation only rents fat tired "beach cruisers". Mostly tourists rent these for short runs along the Long Beach shore bike trail. For more information see
BikeStation.
I drive my rental car to Barstow, drop off my bike (Amtrak will not accept bikes to or from Barstow), drive back to San Bernardino, park at the Amtrak station and take the evening Amtrak train back to Barstow. I spend the night at a hotel in Barstow and stock up with supplies at the local stores.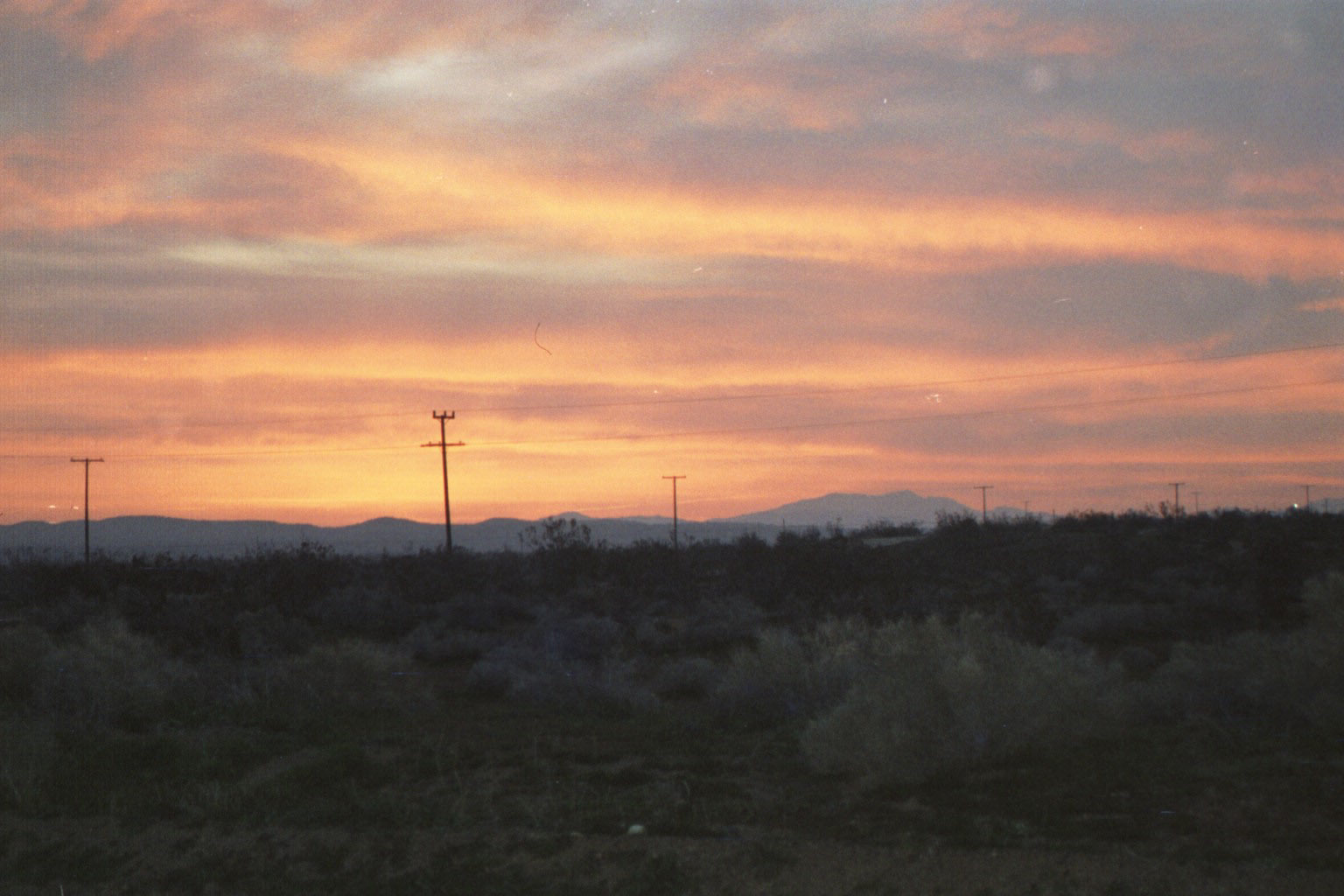 I make a very early morning start heading west on Old Route 66. Barstow is growing, but it is a still fringe ex-urb, 70 miles from San Bernardino, a former farm town, which is itself 55 miles from downtown Los Angeles. It used to be just a small town on the two lane to Las Vegas.
It is high desert here, and the sunrise is beautiful. Old Route 66 follows the dry bed of the Mohave River, and bows to the west away from Interstate 15. I feel like I have the whole place to myself, which I do, since no one is driving around at 5am on this local road.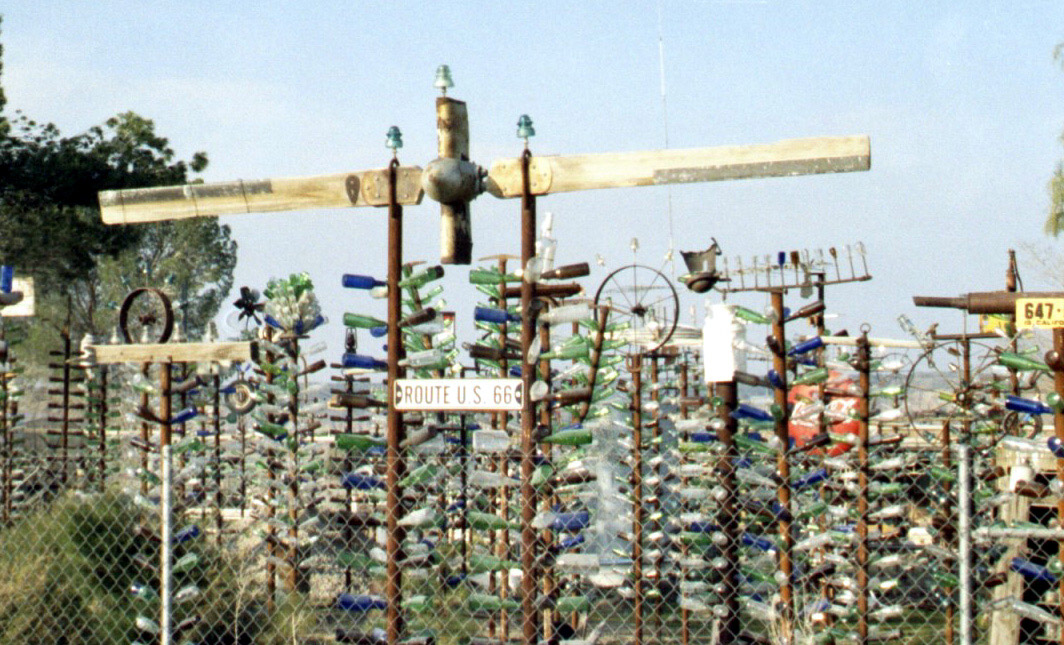 It's flat all across this wide open route - with plenty of room for people with eccentricities - like this guy and his yard ornaments.
I hit a headwind in Victorville, and at the time, I wasn't prescient enough to realize that meant a weather front was moving through. Beyond Victorville, I'm riding on local roads that parallel I-15. After what seems like a grinding haul, I pause near the top of Cajon Pass. The local roads and frontage roads just peter out. I-15 is the only road that goes down into the Los Angeles basin from here, and it isn't signed to be shared by bikes. Off I go onto the shoulder of I-15, where car and truck traffic is heavy. Metal pieces, rubber bits of auto parts and truck straps, trash, and broken shreds of lumber litter the edge of the highway.
It starts pouring down rain. Now the heavy traffic wizzing by slows to a crawl and I am zooming past slow rolling cars down the steep slope of I-15. The traffic jam clears and traffic and trucks wiz by me again.
Half way down the pass, a lady, whose car is pulled over on the shoulder, emergency flashers blinking, waves me down for assistance. I'm drenched, freezing, can't see that far ahead, have traffic blowing by, and she wants help from me! Turns out her windshield wipers stopped working. I call 911 from my cell phone for her and hop back on my bike.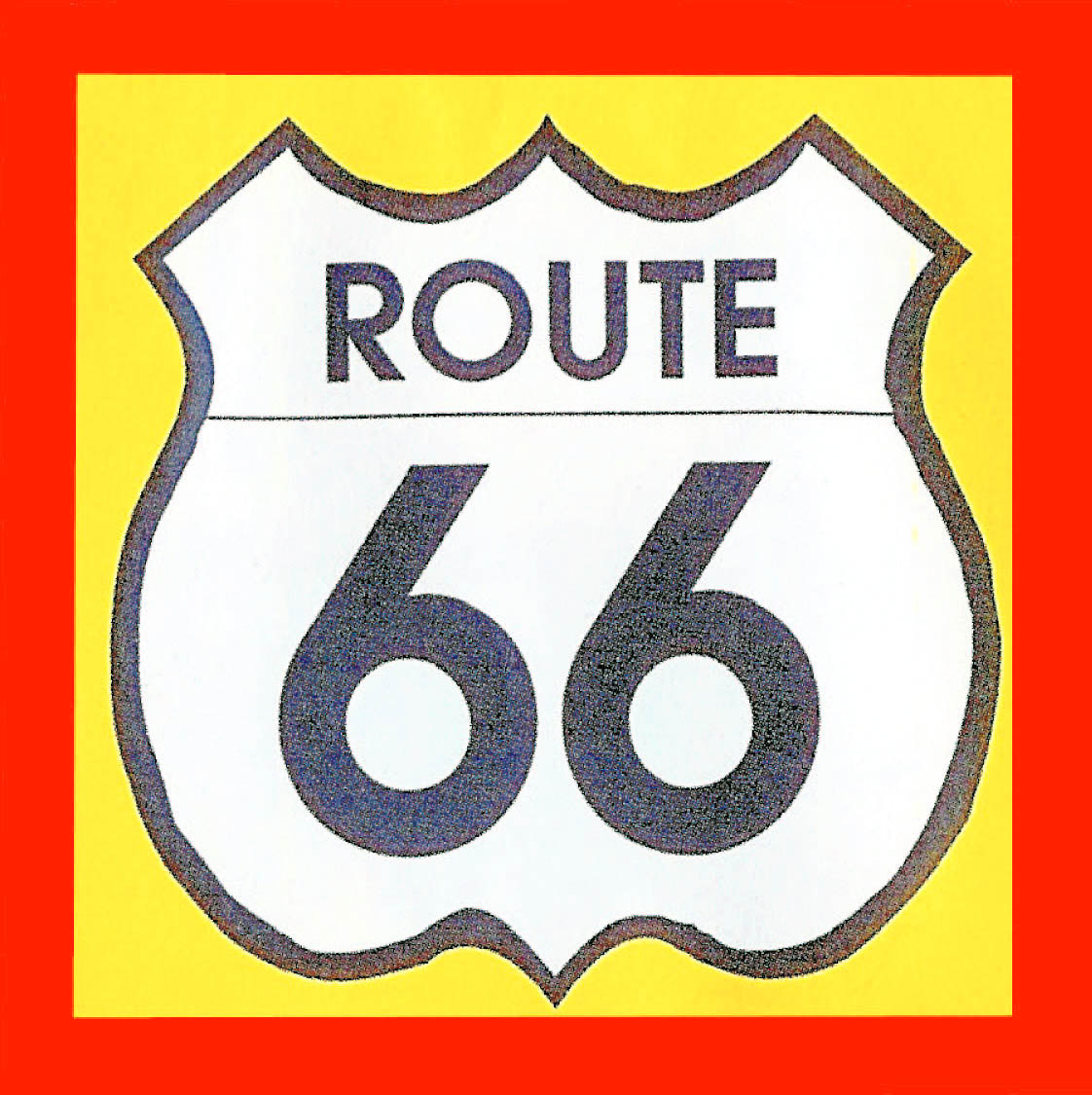 At some point down from Cajon Pass, there is a local road that exits off to the west of I-15, then crosses back over to the east of I-15. Eucalyptus trees begin to line the road as it travels through a semi-rural residential enclave. Just past the I-215/I-15 split, the road crosses back to the west side of I-215 and follows Cajon Boulevard into San Bernardino. Cajon Boulevard is obviously the old main drag from the Mohave into the San Bernardino and Los Angeles area. I remember it being down hill for most of, but not all of its length, and that I have to wind my way around downtown San Bernardino to the Amtrak Station, where I pick up my car. I am shivering from riding wet in the cool air. I change into dry clothes, shaking and teeth clattering, in the parking lot.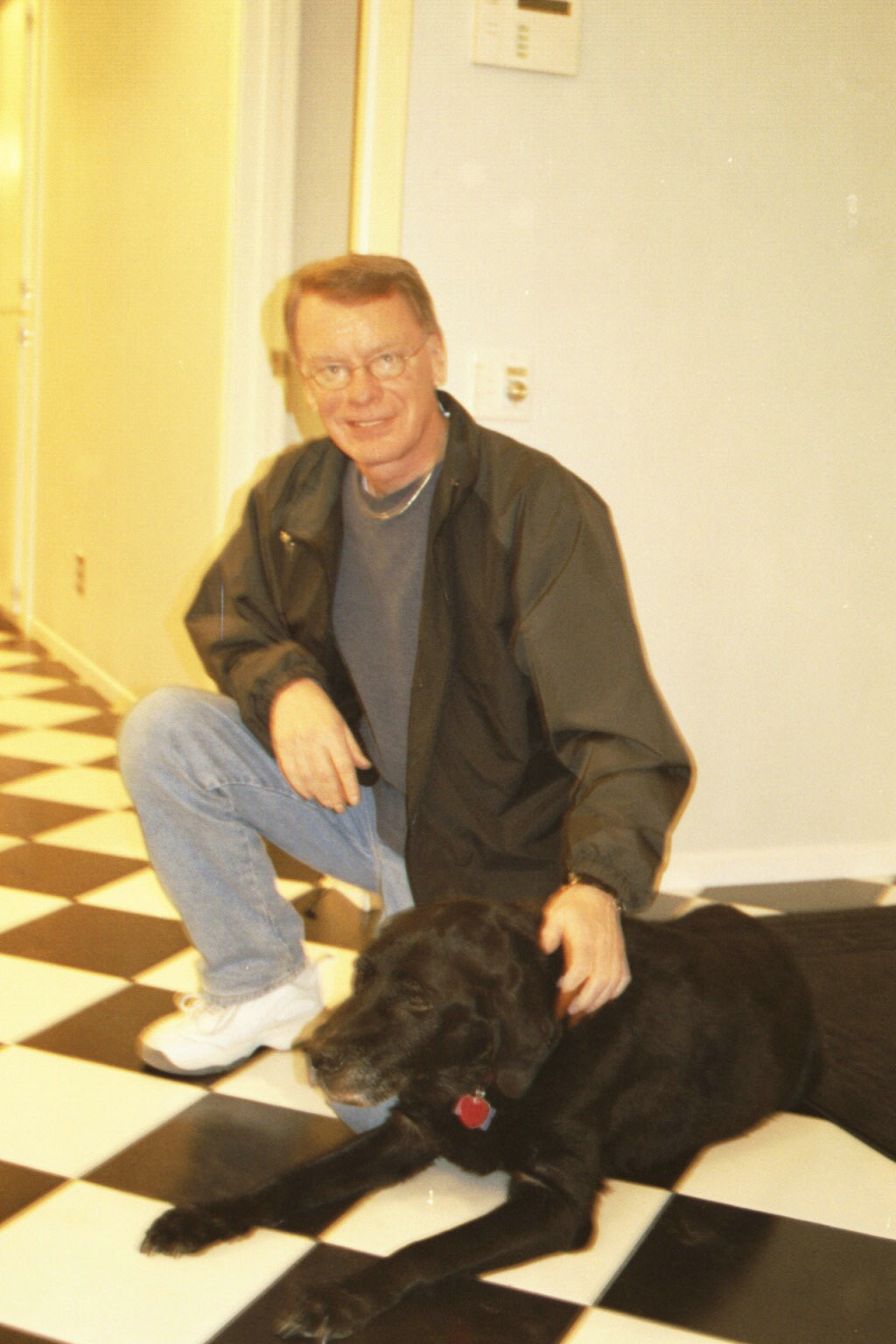 After changing into dry clothes, I drive I-215 and I-10 to Palm Springs to visit Gary L., a friend from D.C. who has just retired in Palm Springs. He looks at me quizzically when I mention the heavy rain and being very chilly. It's been sunny in Palm Springs all day. Here's a picture of Gary and his dog Tom in his new house. I spent the night and the next day in Palm Springs, before driving back to Long Beach for work.
Thanks Gary.

Last Update: January 2, 2007