---
Apex to Southport, NC
Trip #1
Along the Cape Fear River
November 7 - 11, 2004
150 miles
This trip is what started me thinking about riding all the way across the U.S. By the time Bill and I had finished this little trip, I was committed to biking all the way across America some how and by some route.

---
Bill and Steve, the ferryman,at the End of the Day on the Cape Fear River
Bill and I had talked on and off for more than a month about taking some time for a short trip. As we talked, various options, including biking, came up. I can't remember why we ended up biking or biking here. But I do remembered that I heard about a bike route along the Cape Fear River many years ago, which had sounded interesting to me even back then. I can't remember how I found information on this "North Carolina Bike Highway" but I do remember finding a North Carolina Department of Transportation phone number and a very nice lady mailed me the route map the day I talked with her.
So this is where it all started.. or re-started.
Note: Since this was the first "official" leg of my Bike Across America trip, or at least it became the first leg of my bike across the country, my documentation, as you will see, was just starting to take form. This bike trek across the country is also a graphics project for me - i.e. I am going to learn about graphics, websites, etc. as I bike. (It won't be until trip #14 that I actually get my website up in a rudimentary form. So hopefully you will see the graphics, and details improve, as well as the photography, as I make my way across the country.)

This trip had two great aspects.
First, Bill is a wonderful and generous friend and a great traveller. We didn't quite have the logistics figured out on how to get back and forth between bike and car. And while we had some options, each day Bill volunteered to bike a litle and then bike back to retrieve the car. It didn't mean he didn't ride as far as I did. As I remember, he would ride half way and then turn around, while I got to ride on. Many, many thanks, Bill. I'll carry your baggage and buy your beer on every subsequent trip we take together!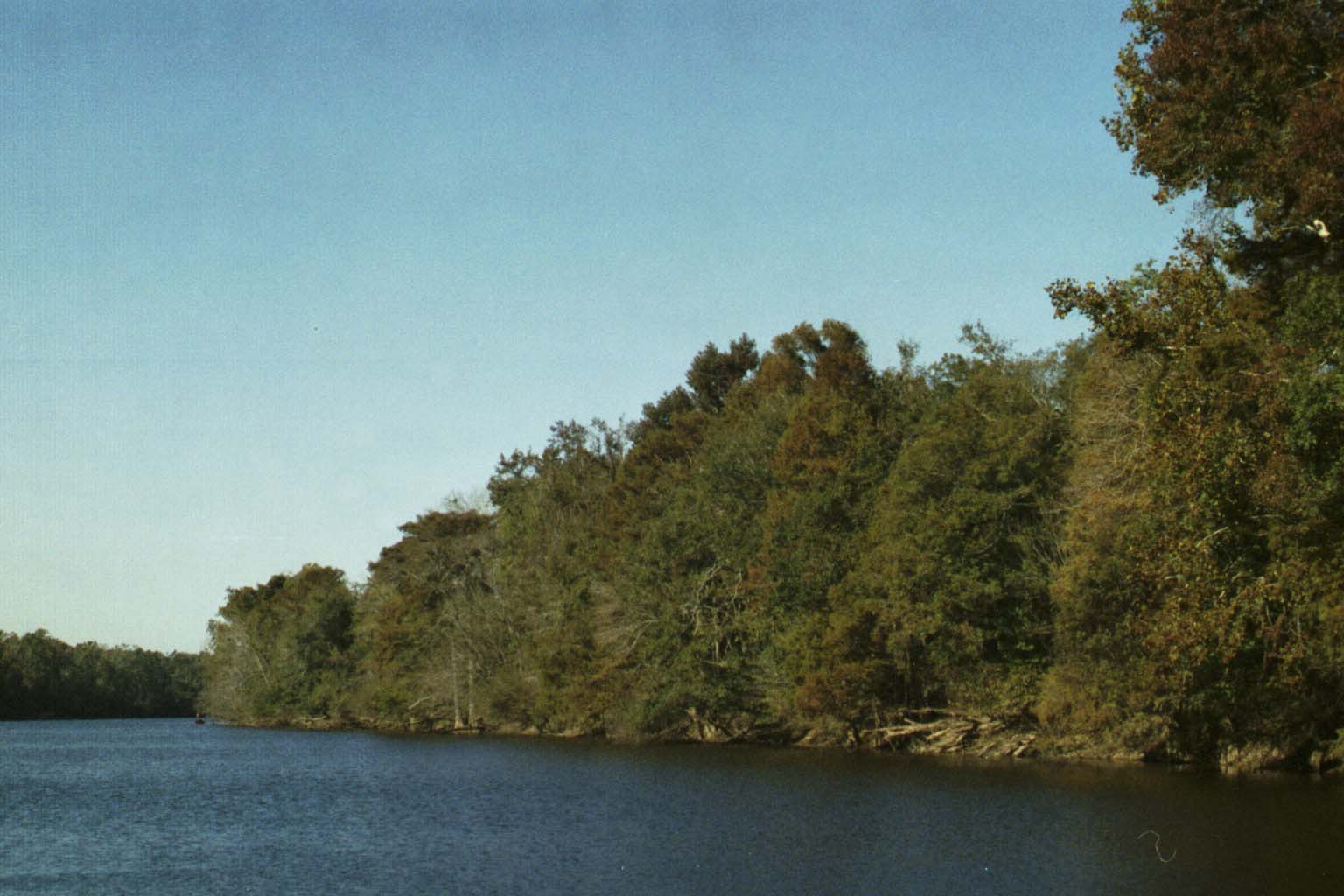 Second, It was interesting to start in an old piedmont North Carolina farm town, now suburb of Raleigh, and work our way south into sandier and sandier country, then pine country (too soggy or sandy for farming??) to Wilimington, to the Carolina coast, to the great little bayside town of Southport. I remember traffic, then farmland, then cotton fields, then the Civil War Battlefield of Alverasboro, then sweet potatoes, sandy pine woods - almost unpopulated, spanish moss and cyprus, the big city of Wilmington, and finally Southport which included a great walkabout and eat about.

Rescuers
Linda O.arranged for a friend of hers to pick the bikes and us up from Southport and drive us back to Raleigh, which did not prove necessary.
Last Update: May 19 2006