---
Portsmouth, NH to Boston, MA
Trip #22
Back to Biking, to Boston
July 4, 5, and 6, 2008
90 miles
---
This is my first bike trip since August of 2007, when I biked from Great Falls to Missoula, Montana. I had some back trouble after that trip, and back surgery, so this was my warm up after ten months without any long distance biking.
I was visiting Kelly and Joe in their new house, located about five miles southwest of Portsmouth,NH, in Greenland, NH. Their new house is beautiful. And they were kind enough to schlepp me between Greenland and the Newburyport, Massachusetts several times.
The weather was perfect. Sunny. Blue sky. Comfortable tempuratures in the mid 80's, and just a light breeze.
I followed the East Coast Greenway trip sheets, which worked well, but I was glad I mapped them out on MapMyRun.com beforehand. It is always good to have a good map.
The East Coast Greenway is working to develop a low traffic and/or off road bike route down the East Coast. Join them:
East Coast Greenway
---
Greenland to Portsmouth, and then along the New Hampshire Coast to Newburyport, MA First Day goes OK, On For Day Number Two.
Kelly and Joe
---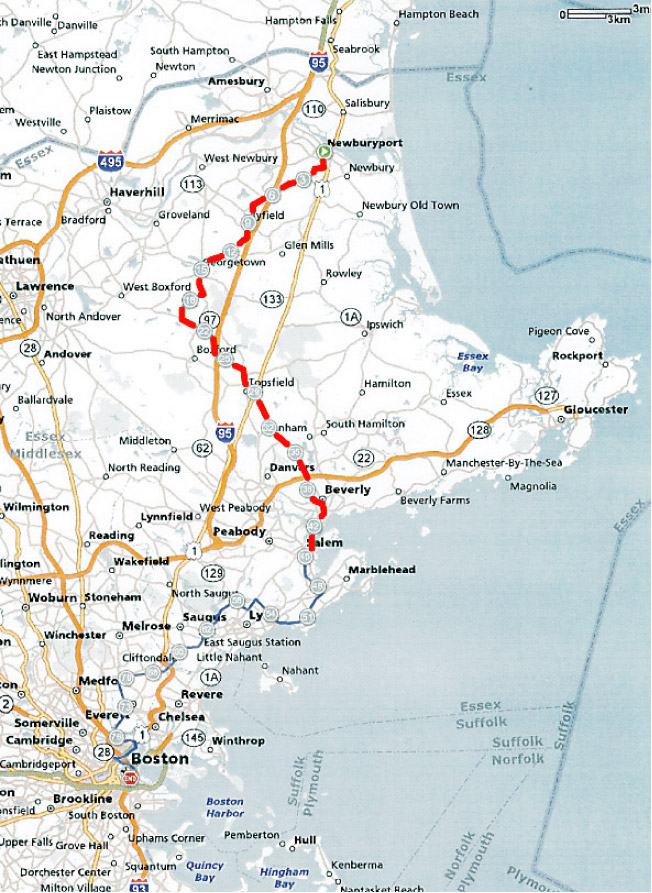 Day Two
Yep

---
Day Three: Grabbing the Brass Ring
Day three

Trip Support
Kelly and Joe
Last Update: August 9 2008